Baer.ca is your source for Baer brakes in Canada. Brought to you by Western Motorsports.
Featured Product
NEW 6 Piston Brake System from BAER!!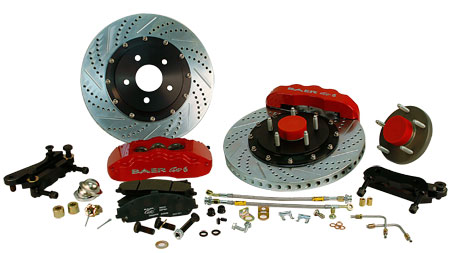 Baers new 6P calipers and PRO-PLUS systems are smaller than our EXTREME-PLUS systems and components, but don't be fooled by their size. These systems are just as elegant, eye catching, and effective as its older brother, the 6S. If you're looking for something eye-catching to place under your stylish wheels, pushing your vehicle to its limits on the track, or simply wanting a strong upgrade to your existing brake system; our PRO-PLUS systems are the perfect fit with a perfect price. Other manufacturers may try and sell you their technology that they "deem appropriate for street use," but don't be fooled as Baer builds brakes for the way YOU want to drive!
Kits Starting at $1229.00